EBC Flagship Apollo Balanced Brake Kits
EBC Brakes' new Balanced Big Brake Kits represent the ultimate upgrade in braking performance, offering significant reductions in stopping distances whether used on road or on track.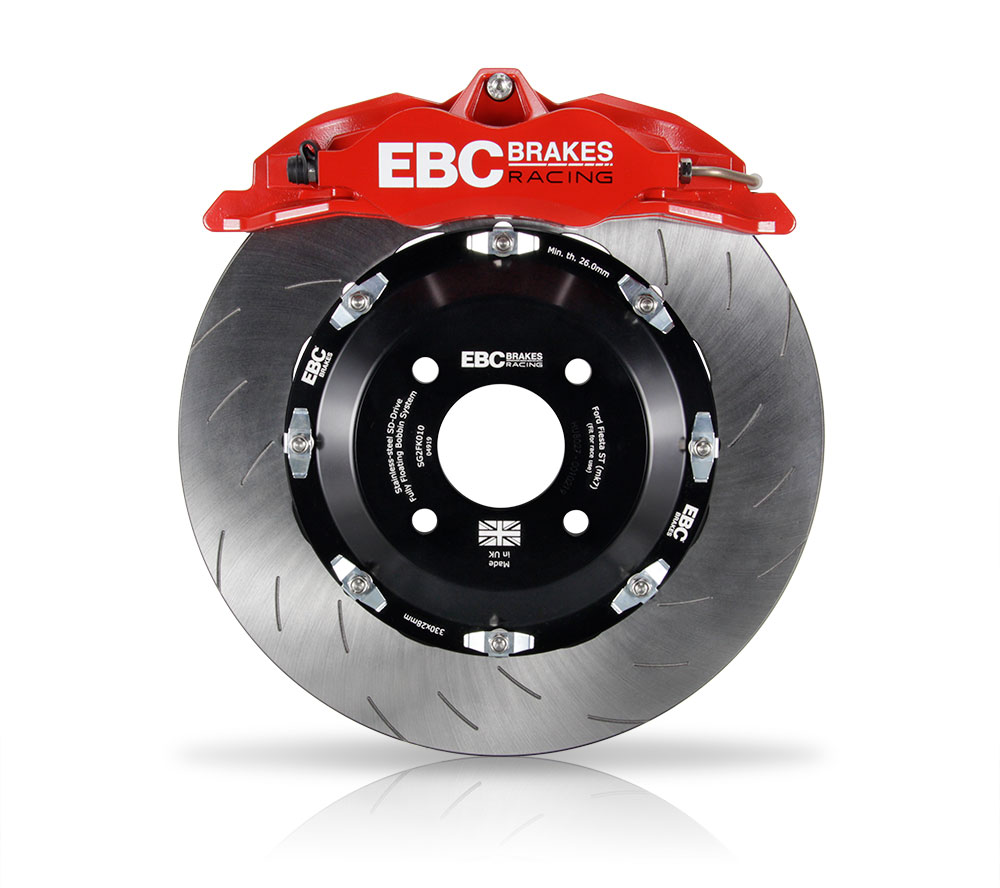 Quality in every component
Every individual component found in a Balanced Big Brake Kit has been designed from the ground up to perform, right down to the very last bleed nipple. Every single brake caliper metal fitting and brake disc drive bobbin is manufactured from stainless steel to ensure parts are long lasting and do not corrode.
The brake disc bell and caliper brackets are machined from aerospace grade billet aluminium for high strength and durability. To finish off, every kit is supplied with EBC's flagship fast street and track Yellowstuff™ brake pads.
Balanced is Better™
When it comes to performance braking, bigger is not better. Balanced is Better™
100% Engineered, manufactured & assembled in the UK
Apollo Series brake calipers are cast in UK, machined in the UK, painted in the UK and then assembled in the UK. Reinforcing the EBC philosophy of providing quality British made braking products yet at affordable prices.
With so many calipers in this segment of the market being bought in from far East, surely this is the ultimate testament to EBC's devotion to quality. EBC are, and will always be a true champion of Great British engineering.