For Light Truck SUV and Jeep® applications
Upgraded in 2021 and arriving at dealers globally in spring 2022, is the new Elite version of the EBC Greenstuff range for trucks Jeep and SUVs. The new compound improves both the brake effect and longevity of the pads over previous green compounds.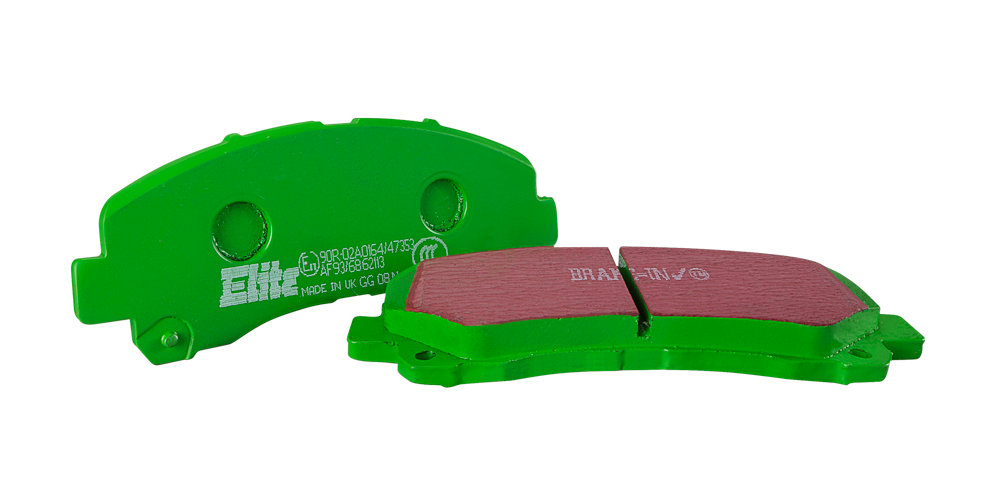 Greenstuff™ – 6000 Elite Series – 4×4 (SUV and Light Truck) Brake Pad
Upgrade pad for Light Truck and SUV improves brake effect 10+ %.
Medium dusting factor makes these cleaner pads than stock.
Capable of repeated heavy brake use without brake "Fall-Off".
Very minimal disc/rotor damage characteristics.
Suitable for all light trucks, Jeeps, and SUVs for highway use.
Superb brake control and pedal response full grade are better than stock.
Made with Nucap NRS hooks on back plates to totally eliminate the chance of pad debond, see more details here
Features red "brake in' surface coating for instant safe braking after install.
All EBC DP6000 have been made in the new Elite compound since early 2021 so even if your box end label does not say "Elite" it is almost guaranteed to be the new version. Any problems or questions, please give us a call, and thanks for buying EBC.
An excellent solution for 4×4 use, this heavy-duty Greenstuff™ Elite has the benefit of longer life and better resistance to off-road conditions of dust and sand etc. It has an extremely low rotor wear factor and a medium-to-good lifetime.